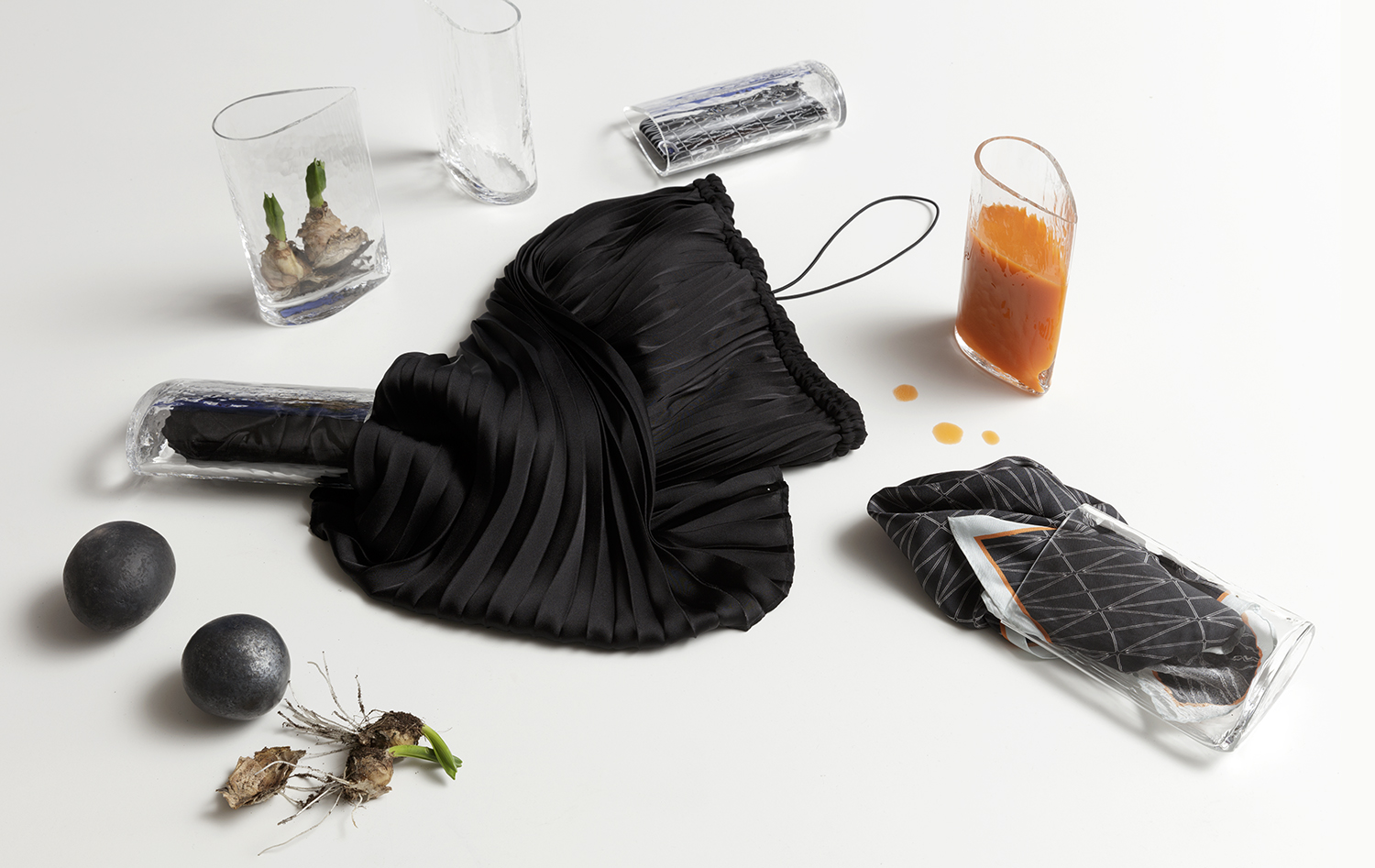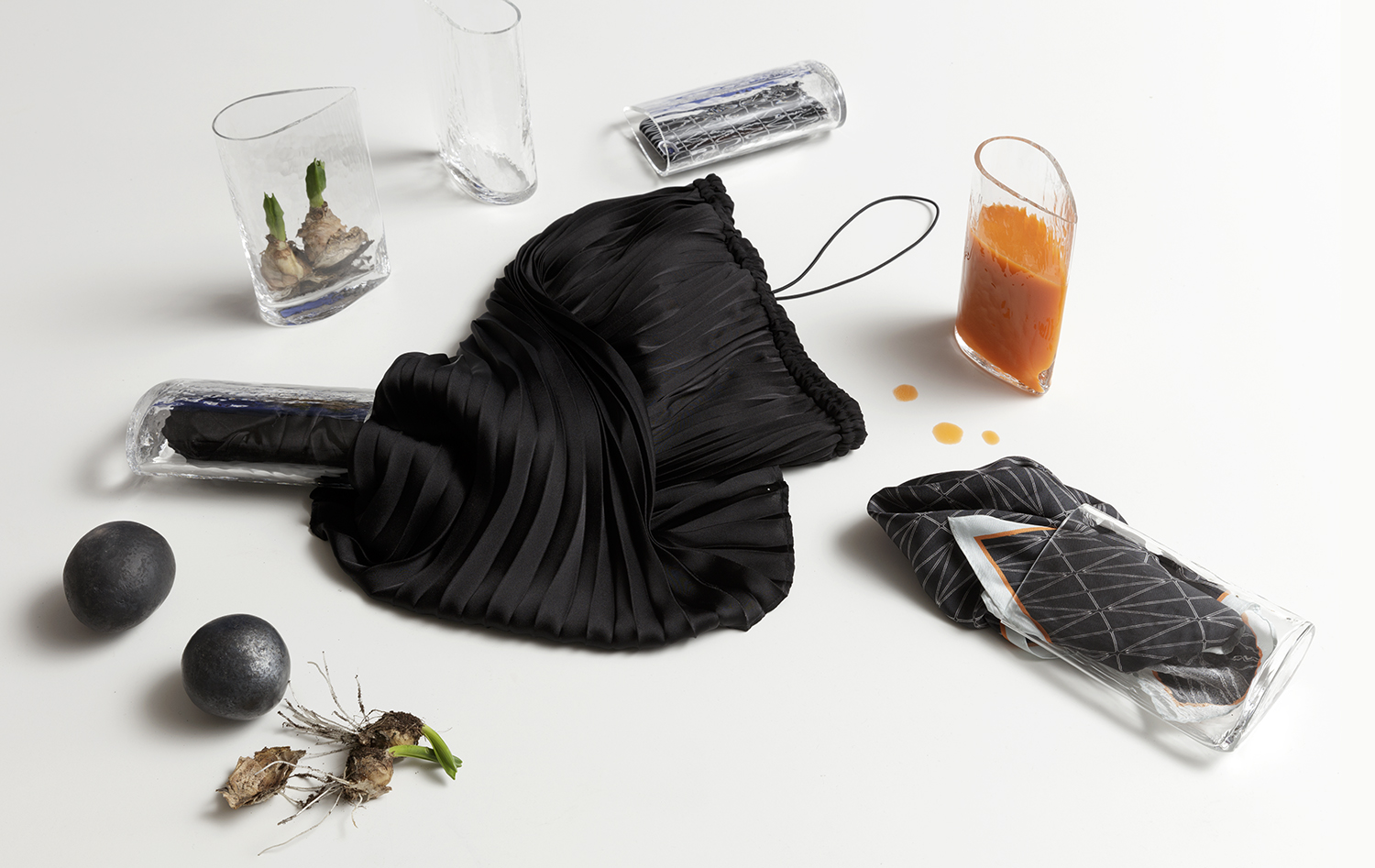 HOUSE OF DAGMAR x KOMPANIET
Collaborative Creation, 2015
"HOUSE OF DAGMAR LAUNCHES THE NEW CONCEPT COLLABORATIVE CREATION, WHERE YOUNG CREATIVES GET THE CHANCE TO INTERPRET AND CREATE WITH HOUSE OF DAGMAR AS THEIR INSPIRATION SOURCE. FIRST UP IS THE DESIGNER AND ARTIST SOFIA ALMQVIST – OWNER AND FOUNDER OF THE ART STUDIO KOMPANIET DESIGN. SOFIA GRADUATED FROM KONSTFACK 2014 AND IS CURRENTLY SHOWCASING AT ART BASEL IN MIAMI, 1-6TH OF DECEMBER. SOFIA'S CREATIONS STRETCH OVER SEVERAL FIELDS WITHIN DESIGN – FROM ART INSTALLATIONS TO COMMUNICATION, USING ALL KINDS OF DIFFERENT MATERIALS AND TECHNIQUES. IN THEIR FIRST COLLABORATIVE CREATION, HOUSE OF DAGMAR IS LETTING SOFIA INTERPRET AND CREATE A PHOTO SERIES WITH ART INSTALLATIONS USING THEIR PRE SPRING 16 COLLECTION "LIBRE" AS PART OF HER INSPIRATION AND MATERIAL."

TELL US WHO YOU ARE?
My name is Sofia Almqvist and I'm running my own art and design studio Kompaniet, based in Stockholm. I graduated from Konstfack in 2014, after studies in both Sweden and Denmark. My projects stretch over different fields within design — from art and installation, to formgiving and communication, in all kinds of materials and techniques. Right now I'm exhibiting at Art Basel, Miami Beach.
HOW DO YOU DESIGN? WHAT TECHNIQUE DO YOU PREFER TO USE?
I love to try new things, to find my own ways and techniques. A big part of my work is about experimenting. My goal, the result, is sometimes very clear from the beginning, but the idea often changes and develops during the process. To me, design and designing is much about turning an idea, a thought, into something concrete. Something touchable.
WHAT MATERIALS DO YOU USE?
It depends on the object, the project and not least the context. Genuine materials such as leather and metal are always nice and challenging to work with. They have a lot expressions automatically which either strengthen my work and effort or the opposite – take over. Unexpected material mixes and combinations are also exciting to play with.
WHAT INSPIRES YOU IN YOUR WORK?
I don't know, but I guess daily life? Objects and phenomenons that I observe and interact with every day. But different from day to day, depending on situation, location and mood. I'm really fascinated by textures and structures. It could be everything from a dirty mirror, spilled coffee or the viscosity of a marshmallow.
WHAT FEELING COMES TO YOU WHEN YOU DESIGN?
I feel free. My first idea often changes a lot, develops or replaces with something totally different. I make the design, I make the changes and I'm free to decide whatever it works or not. For me. In my design. How other people interpret it or think it's another question…
WHAT COMES TO YOUR HEART WHEN YOU SEE THE PRE-SPRING 2016 COLLECTION?
I love the crushed velvet, the pleats and the knitted structures. The materials are as pieces of art in themselves.
HOW HAVE YOU INTERPRETED THE PRE-SPRING 2016 COLLECTION LIBRE IN YOUR CREATION?
To me it's not about being free, it's about breaking free. Or dare to break free. Be aware of fears, but never be afraid. Don't let them guide you, fight them with your attitude. Charm. Crawl out of your shell and explore new dimensions, to meet the daily life from new perspectives and angles. Dream away for a while. Float as a butterfly. Hover over a stormy sea. Collect your dreams, let them grow. Explode. Don't follow the Yellow Brick Road. Make it your own colour.

Photo: Petter Brandt