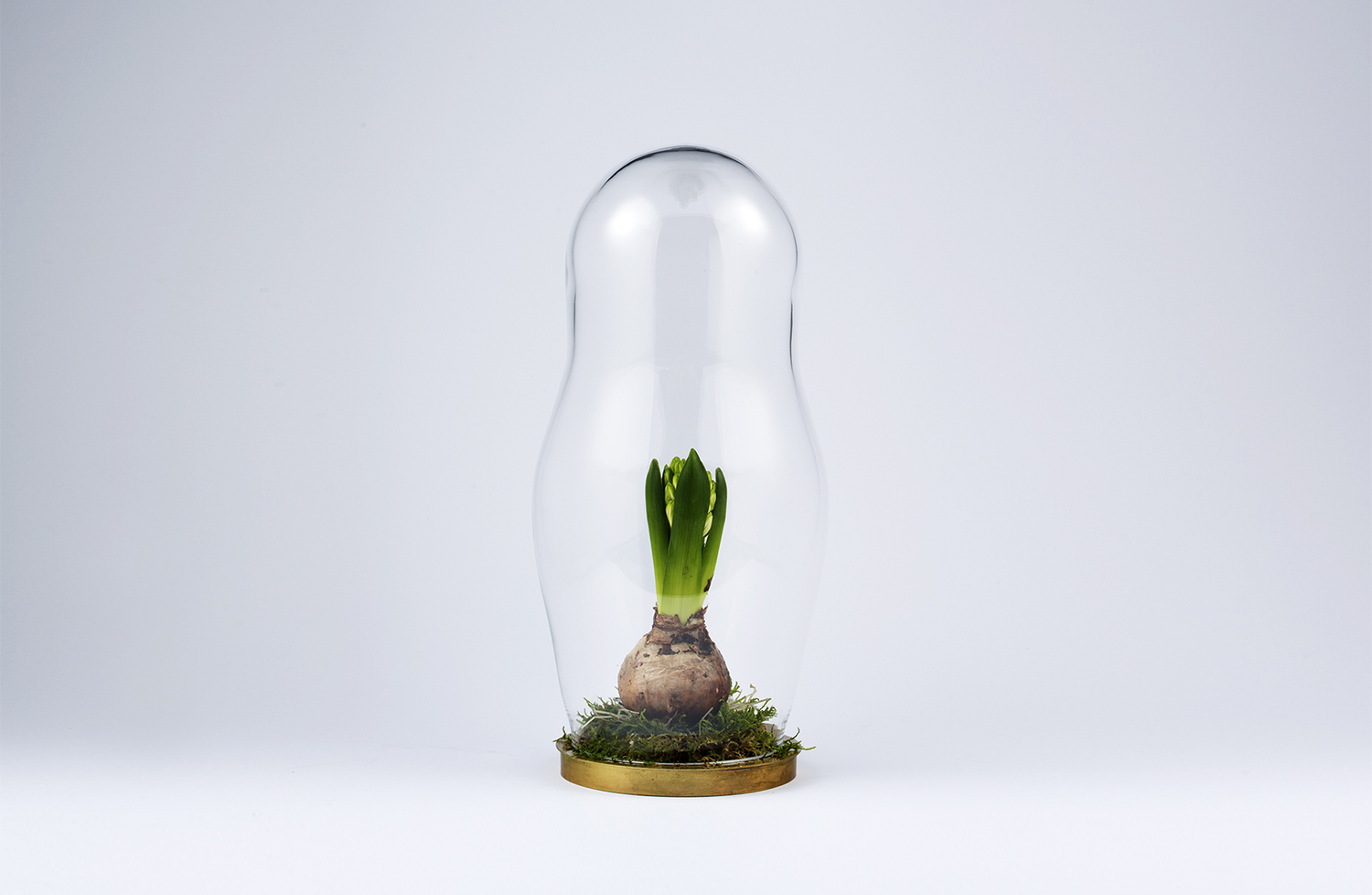 Baba
Glass cloches, in production for Klong 2015
(In own production since 2012)

Baba are glass cloches inspired by the decorated Russian dolls, the Babuschka. The transparent glass allows the user to decorate the dolls by placing a decorative object or a plant inside. The cloches act as greenhouses and are thus better suited for plants that can withstand high humidity. Baba comes in three sizes.
Material: hand blown glass, plate in powder coated stainless steel with brass detail.
BABA small: bottom Ø 95 mm, h 220 mm
BABA medium: bottom Ø 125 mm, h 290 mm
BABA big: bottom Ø 145 mm, h 350 mm
In production for Klong, 2015
For more information, please contact Klong or visit www.klong.se

Photo: Tom Martinsen (first two) & Petter Brandt (the rest)
Also shown in photo no 1: Oil lamp Patina, by Broberg & Ridderstråle for Klong